SCAF celebrated their 17th annual Philanthropist of the Year Awards on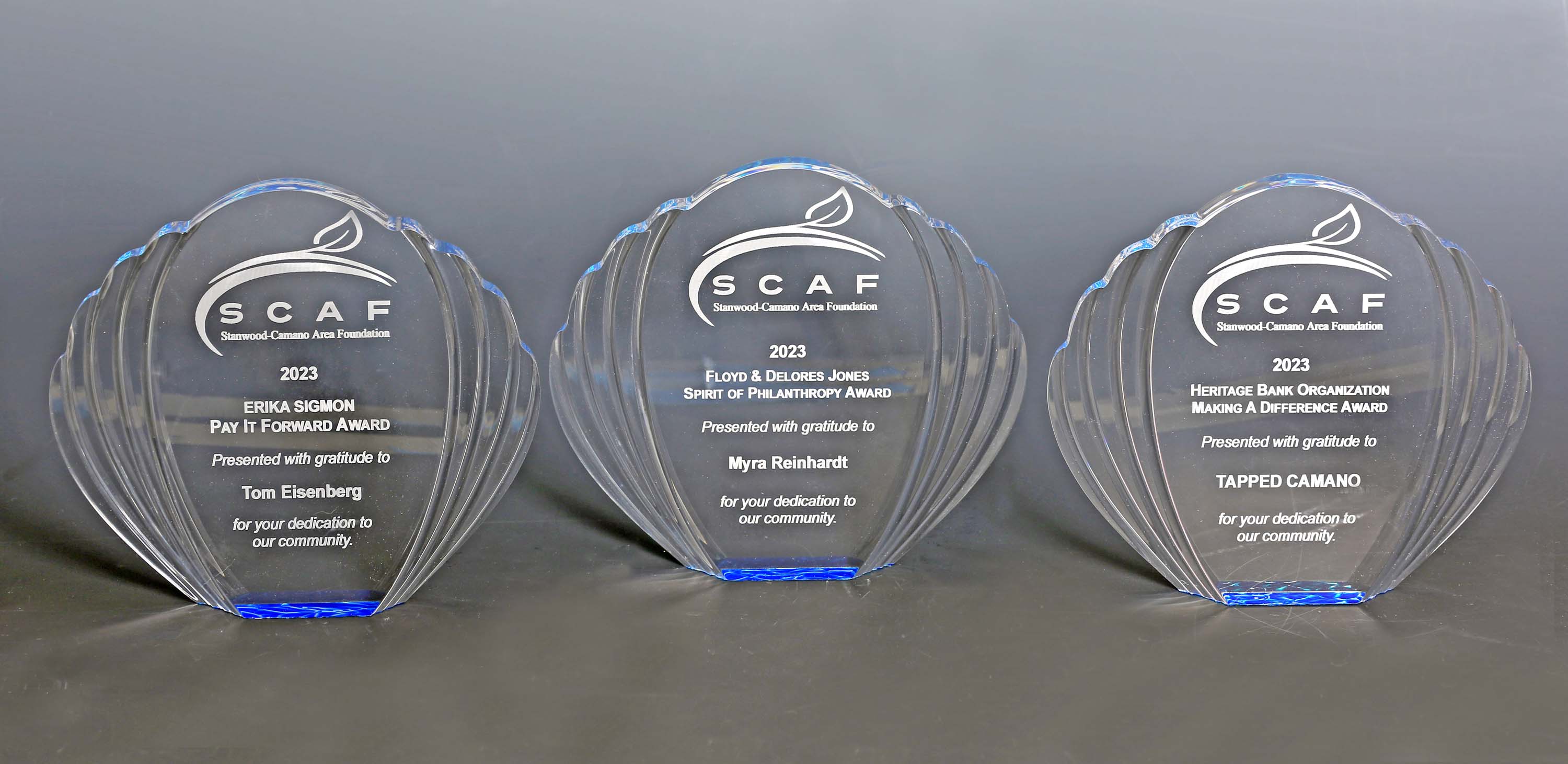 Friday, March 31.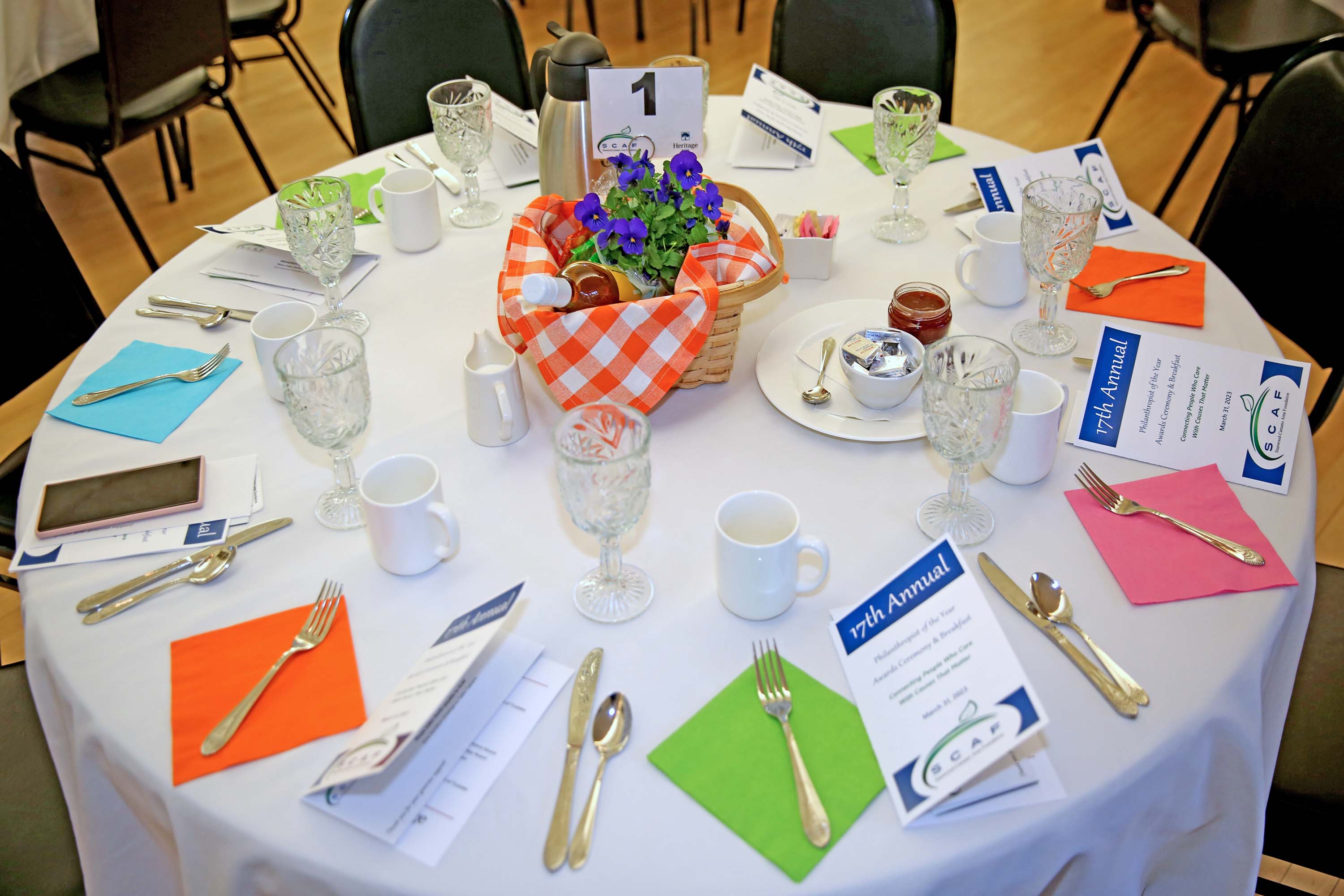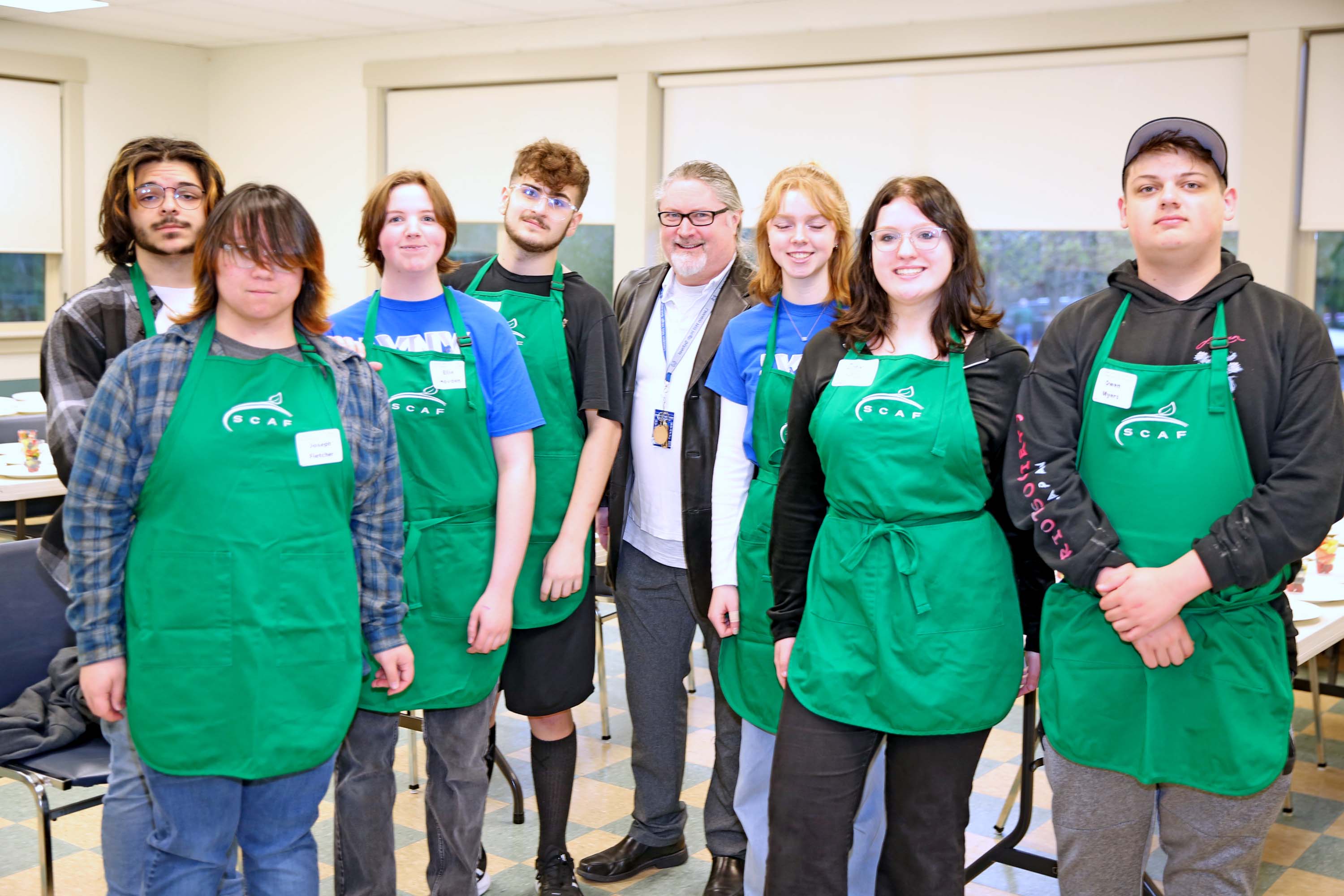 Breakfast was served by student volunteers from Lincoln Hill High School.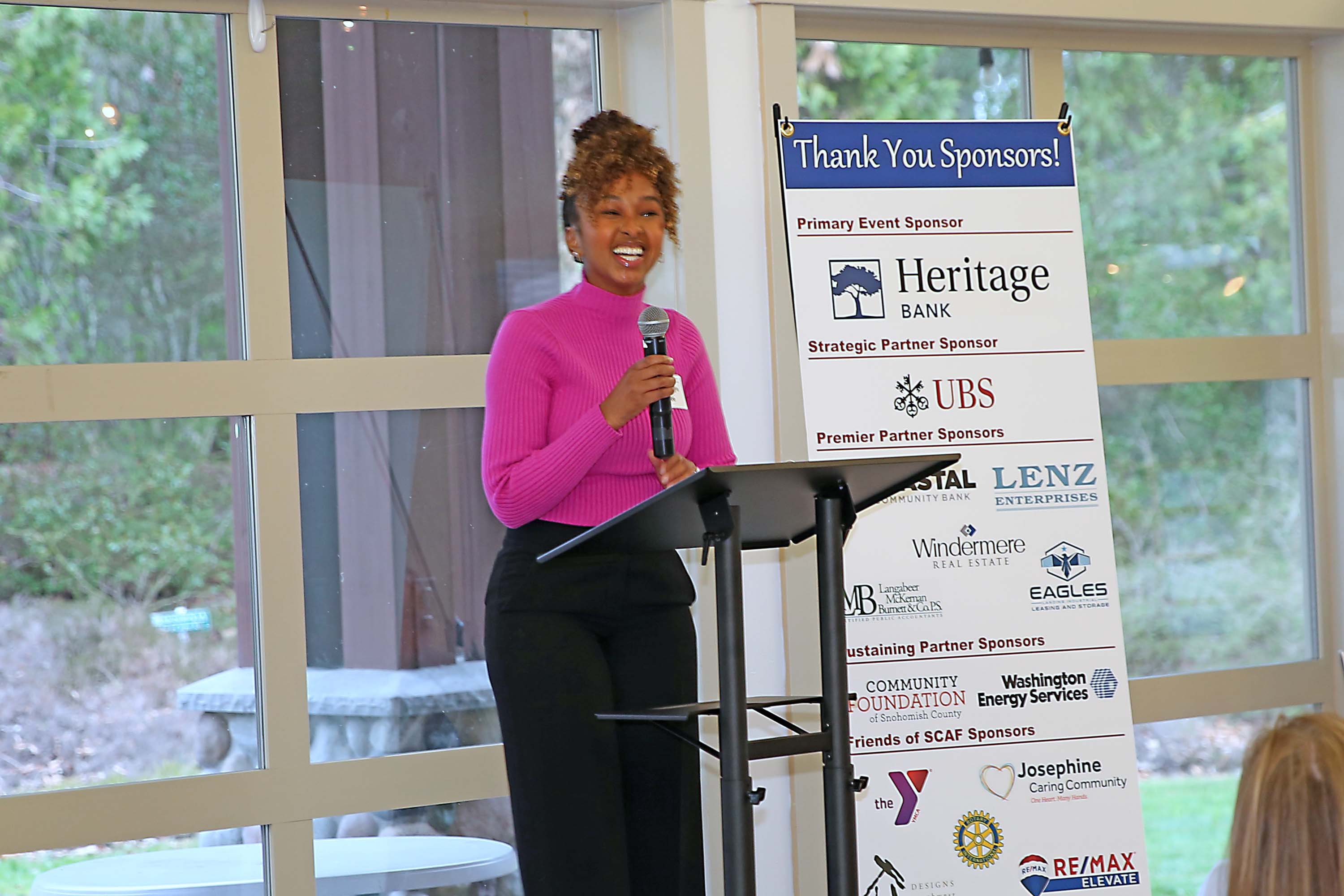 Kafiya Arte, MD, Lakewood High School grad and local Internal Medicine Resident, was the keynote speaker. She reminded us that anyone can be a philanthropist, as we all have something to give.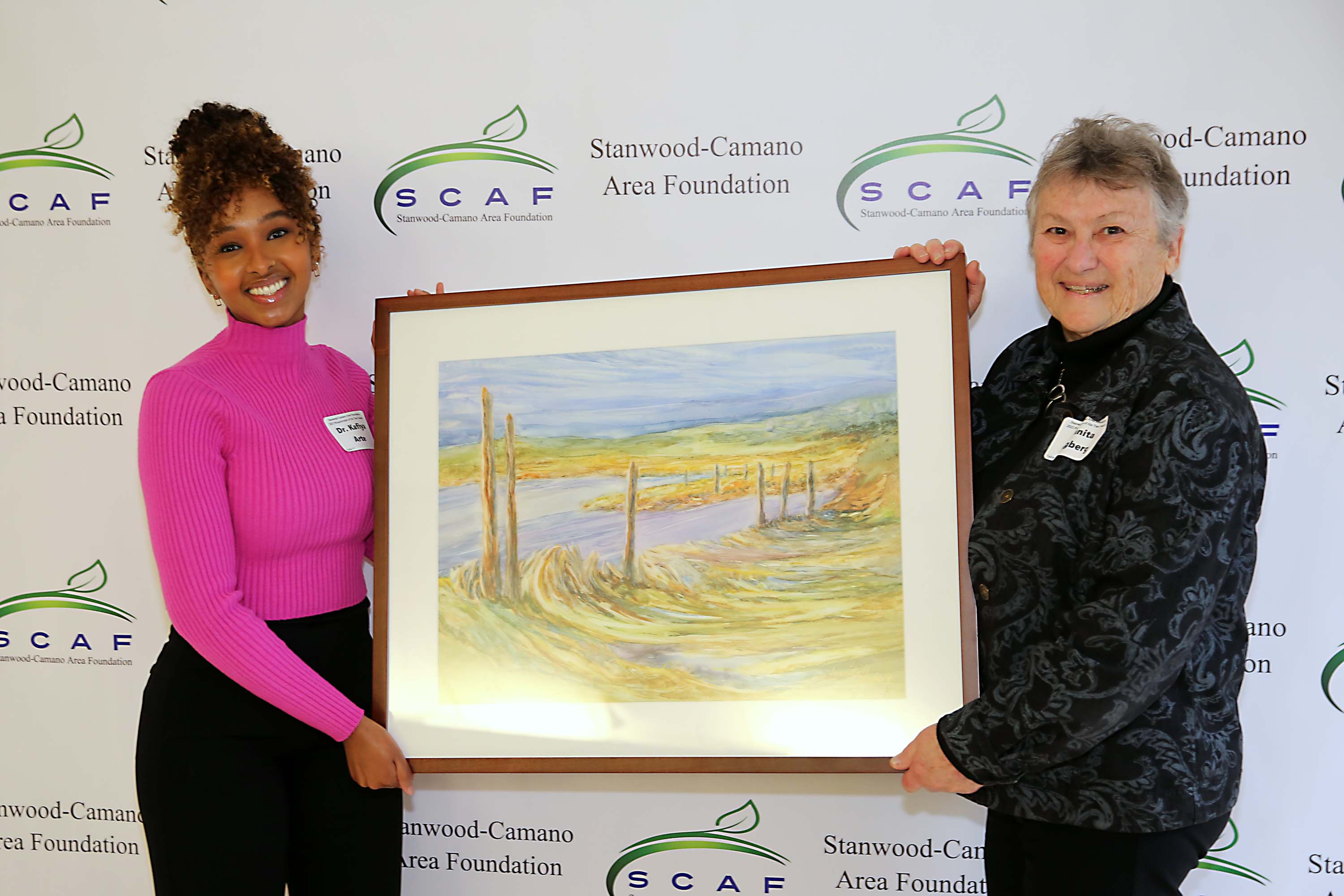 Artist Juanita Hagberg (Juanita Hagberg Watercolors) presented Dr. Arte with a lovely painting featuring English Boom. This was made possibly through our partnership with the Stanwood Camano Arts Advocacy Commission.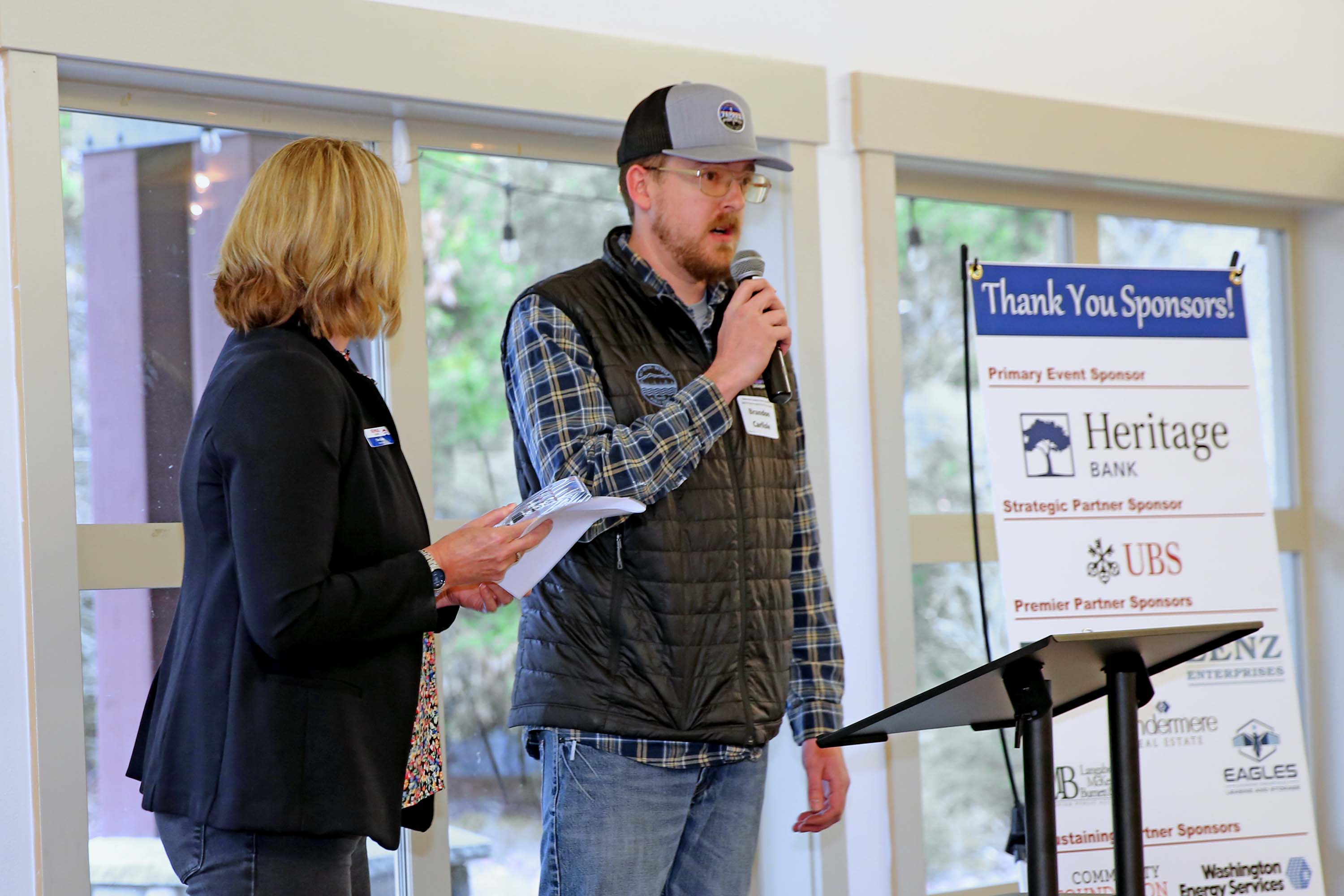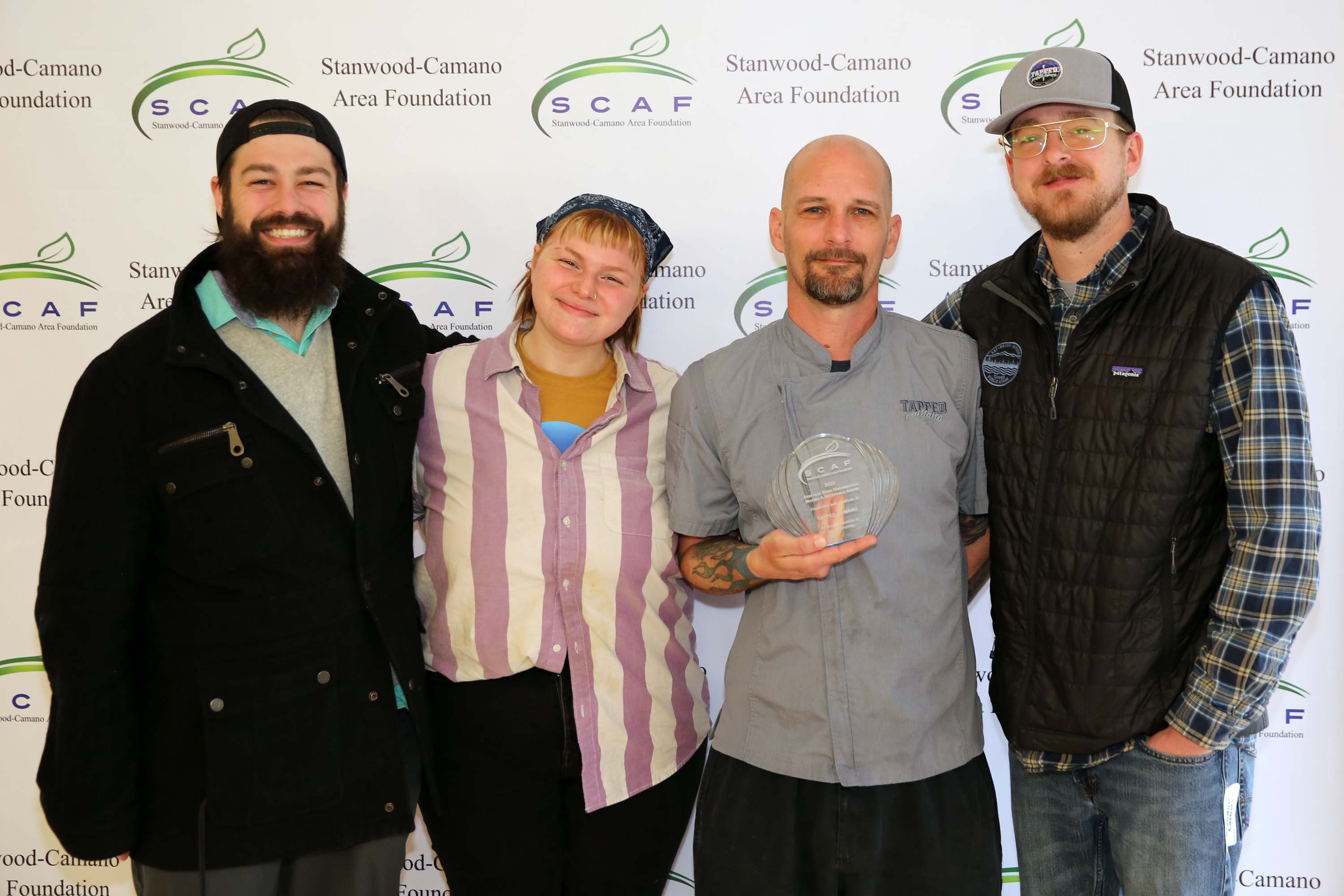 The Heritage Bank Organization Making a Difference Award was presented to:
TAPPED Camano.
TAPPED has supported events for many local organizations, including the RE/MAX Community Grant Chest, Soap Box Derby, youth sports, and the Stanwood Camano Arts Advocacy Commission. Besides having great food, they exemplify what it means to be part of a community.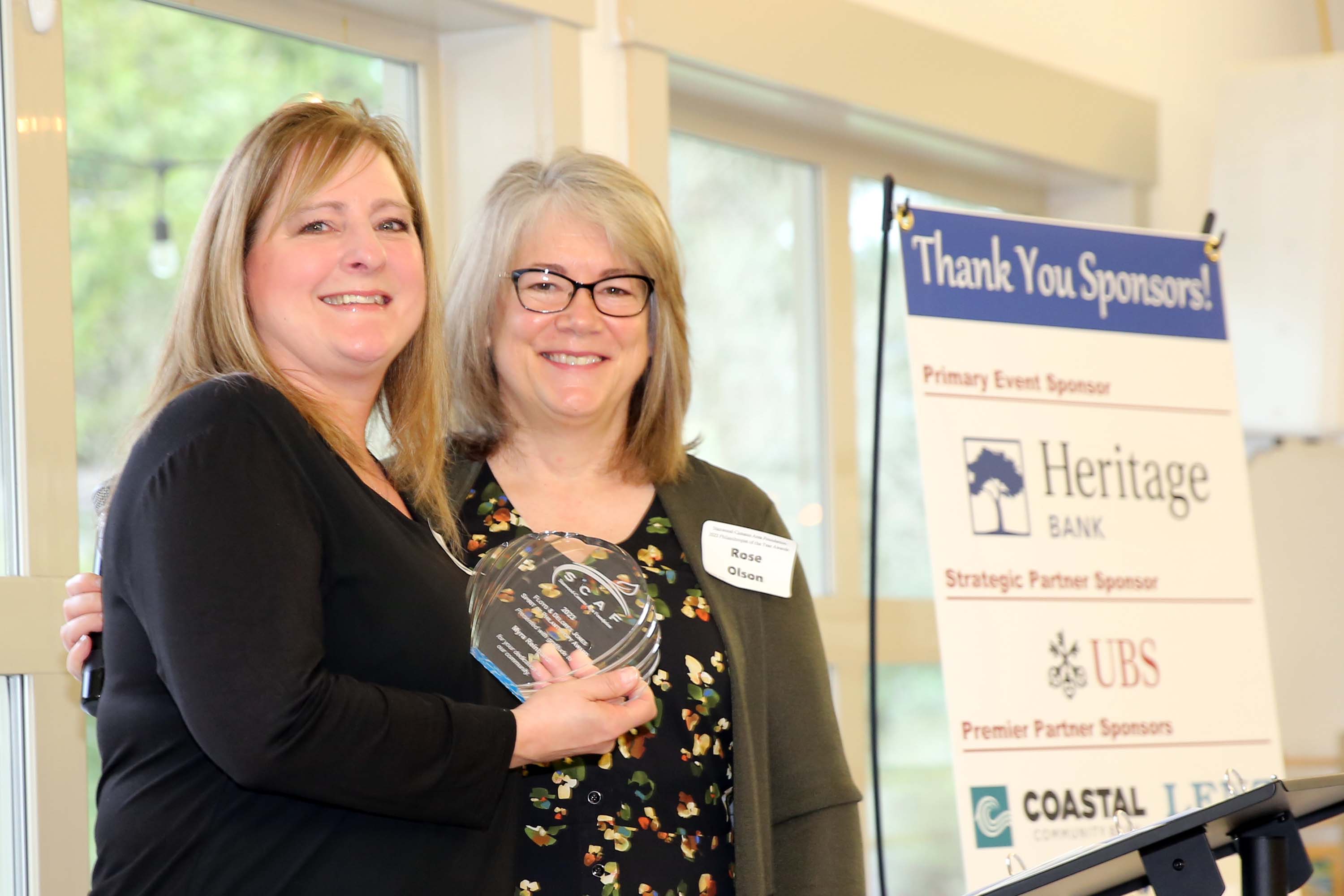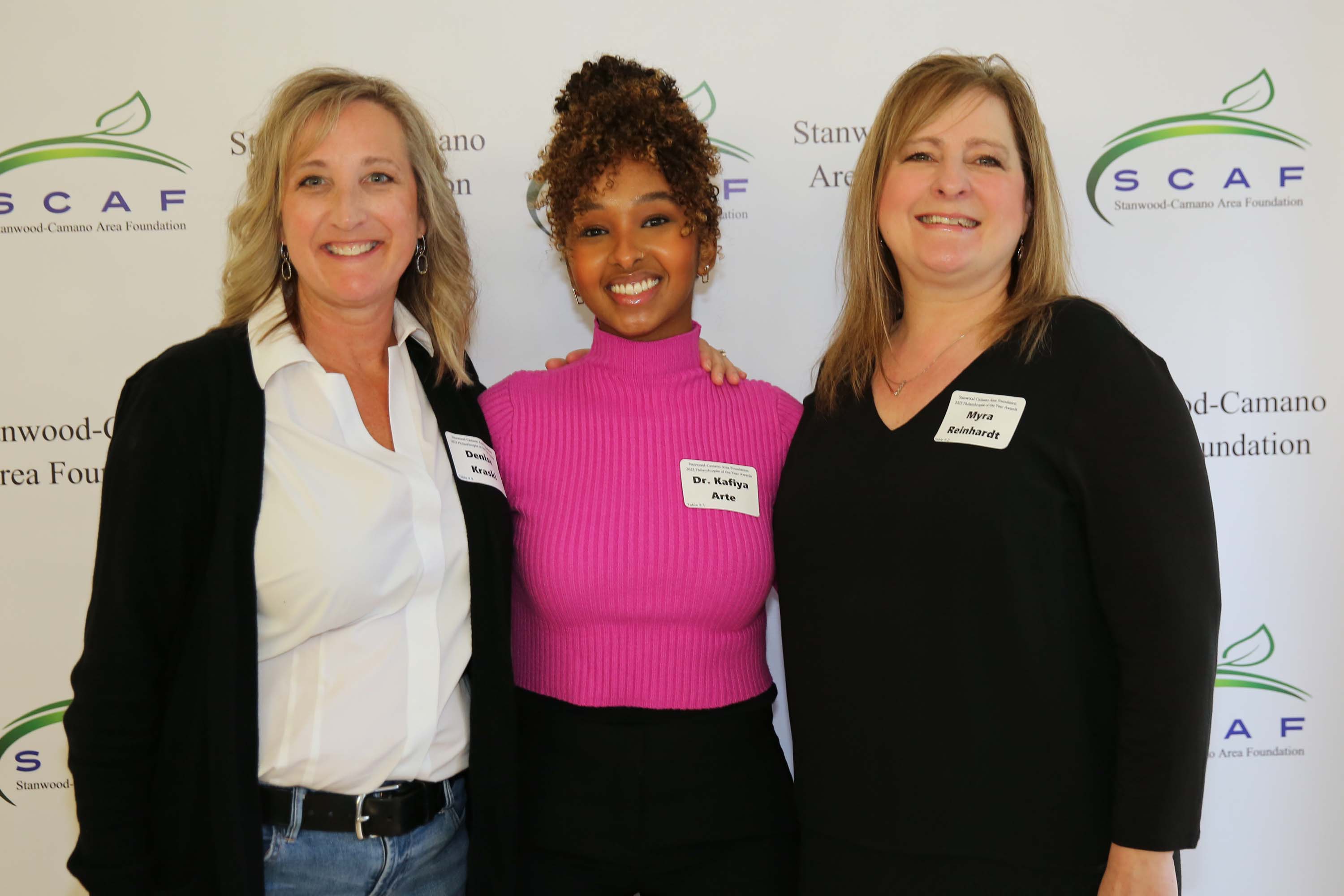 The Floyd & Delores Jones Spirit of Philanthropy Award was presented to:
Myra Reinhardt.
Myra has given back to her community for more than two decades, as someone skilled at connecting people and causes. She serves on the board of the Stanwood Camano Food Bank, coordinates volunteers for the Soap Box Derby, manages participants in the Stanwood Camano Fair Parade, helped build the playground at Freedom Park, and partners with the Making Life Work collaboration.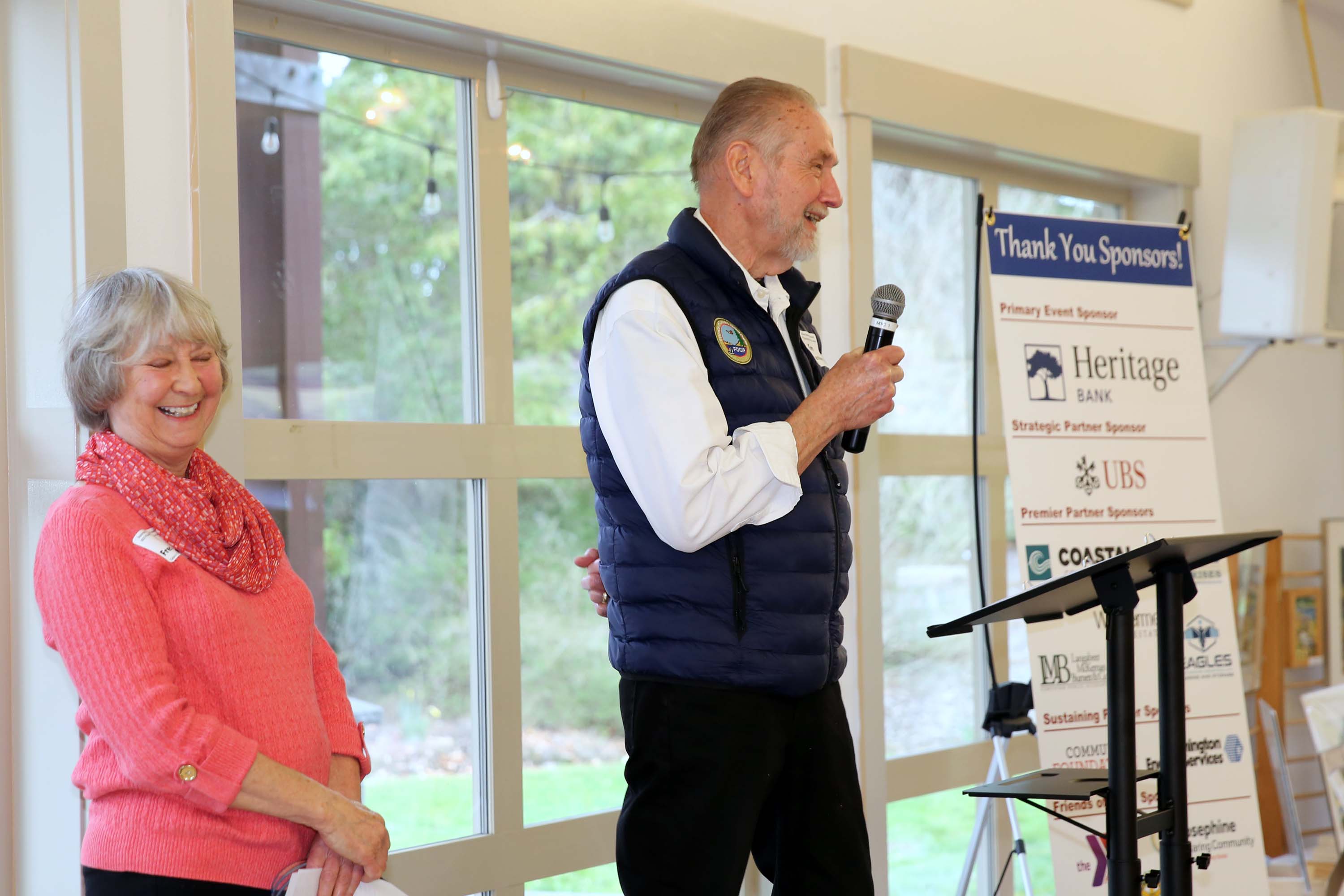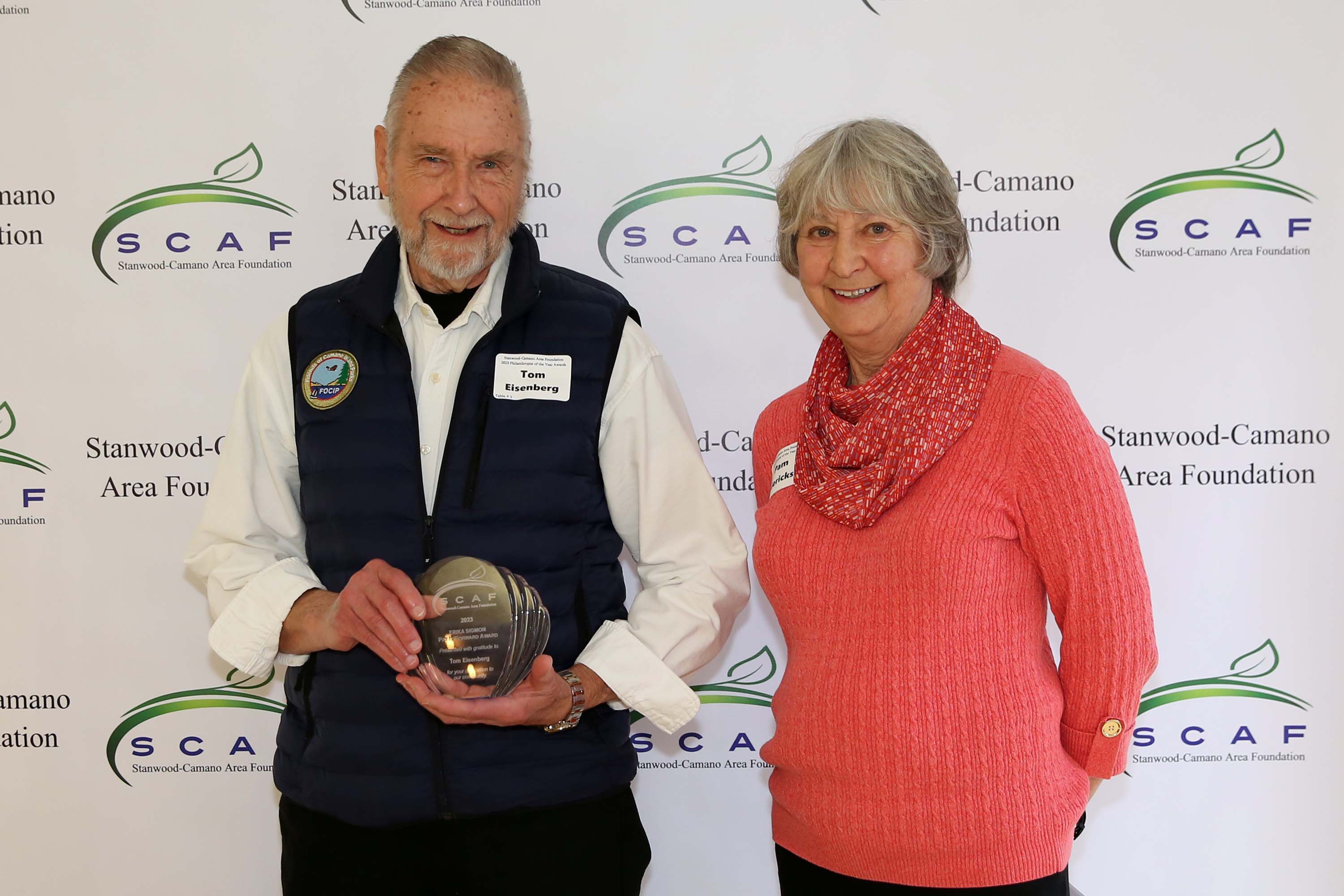 The Erika Sigmon Pay It Forward Award was presented to:
Tom Eisenberg.
Tom has been a crucial part of the development and success of Camano Island Parks, including Cama Beach State Park and Barnum Point. He is currently the president of Friends of Camano Island Parks, leading work parties, writing articles for their newsletter, and doing trail work for all eight Island County properties and our two state parks. His dedicates his time to making Camano Island enjoyable for all.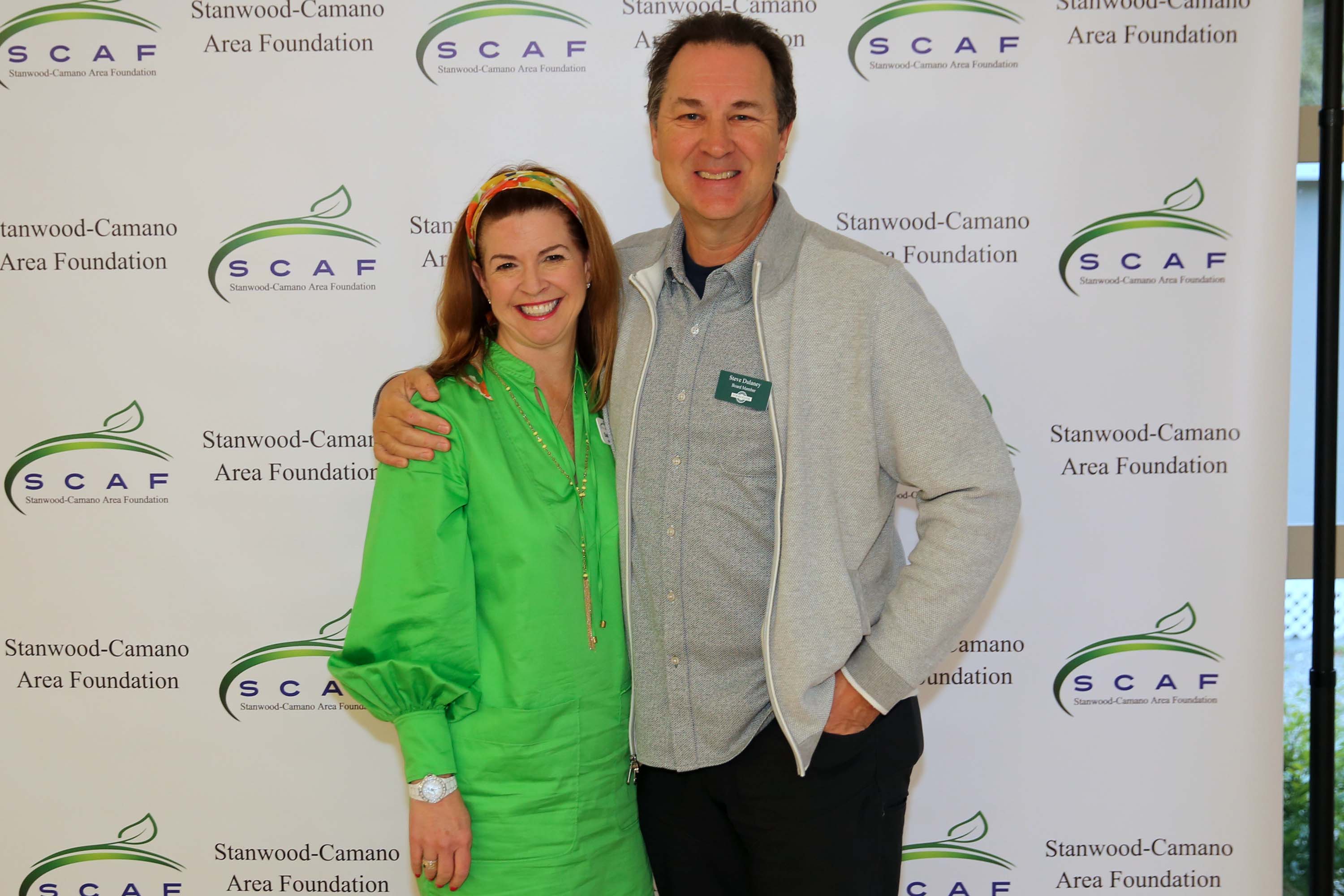 Thank you to SCAF Vice President, Elaina Dulaney, for emceeing this event.
We are grateful to all attendees for their support of SCAF and the impact made in 2022. Also, a special thanks to the sponsors of this event.